About H.M. Tesselaar
Our company has been growing Alstroemerias for years, but it has not always been so. In the first years after the start in 1977, we grew completely different flowers: cyclamen, lilies, carnations, and freesias. But demand changed and we saw opportunities in a different market segment. That's why we have specialized ourselves in the cultivation of one flower, the Alstroemeria. And that's where we're trying to achieve perfection.
A company with a vision
H.M. Tesselaar was born and raised in Heerhugowaard. The down-to-earth mentality of the province of North Holland has never stopped us from thinking big. We have taken steps for which vision and courage were needed. An own breeding program, a location in Kenya and a focus on corporate social responsibility. And recently: investing in sustainable greenhouses and in a beautiful office building with a cozy cafeteria.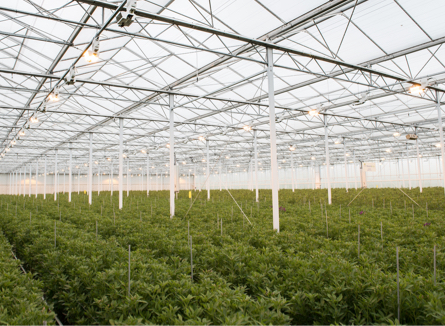 A company as a family
H.M. Tesselaar is still a family business, with three descendants of the founder in the current management. Our fourth member of the board also feels like a family; he was once one of the first employees of the company. Attentiveness to our staff is part of us. That this is appreciated is demonstrated by the fact that we have many loyal and hard-working employees. This atmosphere of mutual loyalty is also what we strive for at our location in Kenya.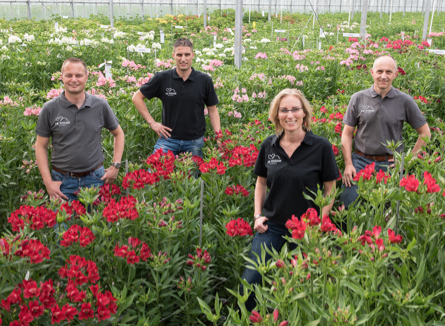 A company with an eye for sustainable employability
We have 70 permanent employees in Heerhugowaard and a varying number of temporary employees. Talented employees are given the opportunity to grow, also at an organizational level. Because we have the experience that people in the workplace can often see clearly where the areas for improvement lie.
A company on two continents
Heerhugowaard, with three cultivation locations and its own breeding department, is still the heart of our company. But our location in Kenya has also become an integral part of the company. This combination of forces makes it possible to supply high-quality Alstroemerias all year round and worldwide.