Always on the lookout for improvement
Every Alstroemeria that doesn't reach the consumer is actually one too many. And the fewer resources and square meters are needed to achieve the same level of production, the better. That is why we are constantly looking for ways to reduce the loss of quality and to improve the breeding process. At the same time, this results in energy savings and CO2 reduction. It is not without reason that we are MPS-PlanetProof certified.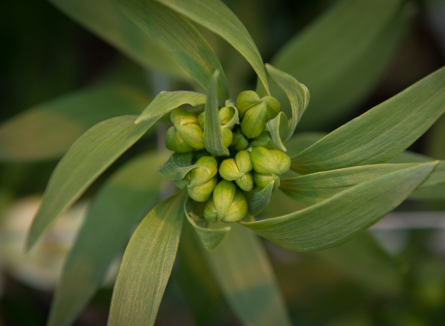 Diffuse glass in our new greenhouse
In our newest greenhouse in Heerhugowaard, we have installed diffuse glass. Minerals are also filtered out and an anti-reflection coating is applied to them. Incoming sunlight spreads evenly over the flowers. As a result, they require less shielding. The plant takes full advantage of the sunlight, does not lose any strength due to overheating, grows better and produces more stems. Moreover, up to 30% of energy is saved in this greenhouse.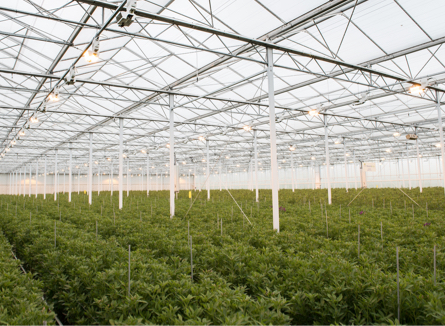 LED lighting: more efficient and less CO2 emissions
Also in the greenhouse horticulture sector, LED is the economical lighting of the future. This changeover does, however, require a degree of adjustment to the needs of the plant. An additional advantage of this sophisticated system is that the temperature in the greenhouses remains lower and the windows need to open less often. That saves CO2 emissions.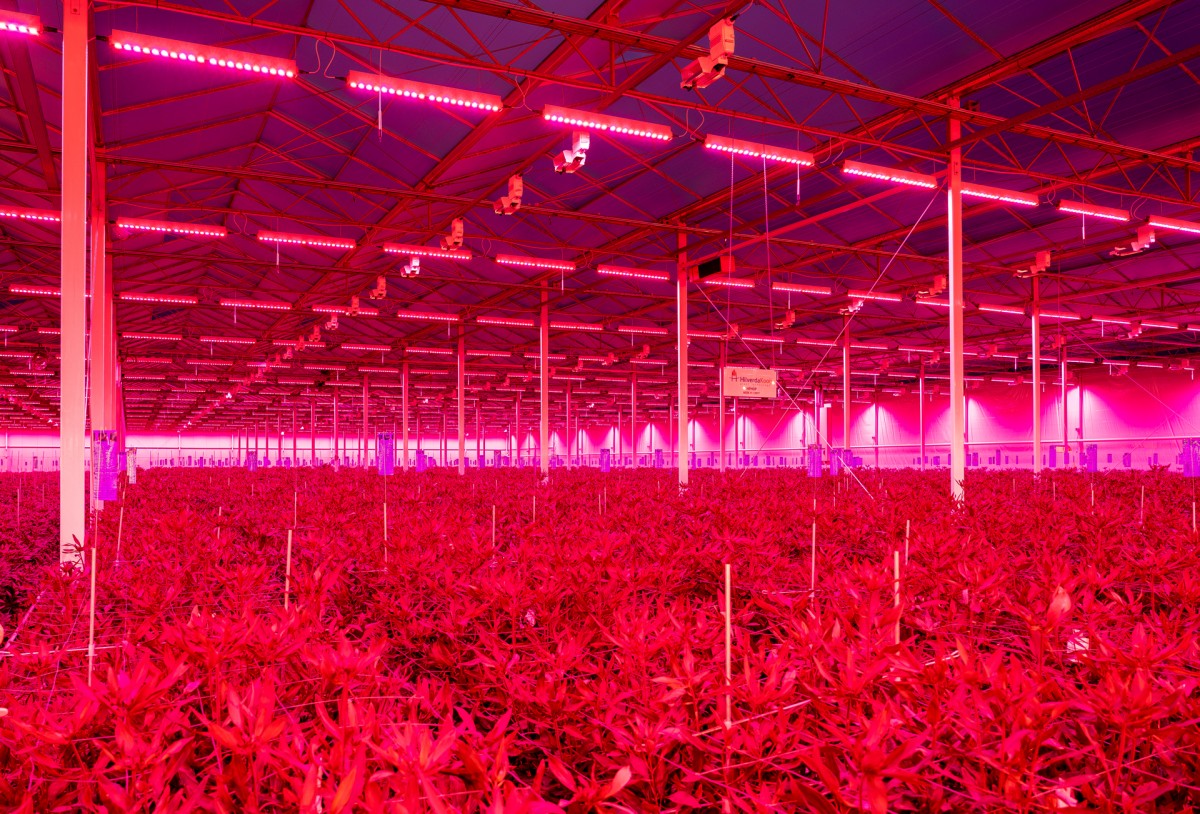 Harvesting with care
To prevent leaf breakage, we literally place our Alstroemerias on a mat when harvesting. A smart method to optimally protect the stem and leaf. This also allows the flowers to be bunched a lot easier and faster. As a customer, you know that you purchase Alstroemerias from us that bloom beautifully and are sturdy in the leaves.